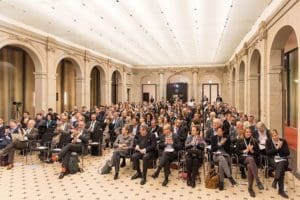 Join us Wednesday, 12 June at 15:15-16:45 during the APE 2022 forum for a discussion on "Ensuring Public Access to Research Data".
Moderated by Nick Campbell, VP for Funder Relations at Springer Nature.
REGISTER TODAY –  https://www.ape2022.eu/
This panel discussion will provide an overview of CHORUS and outline some of the challenges faced by research institutions of different sizes in managing data. Panelists include:
Rick Anderson, University Librarian, Brigham Young University
Michael Levine-Clark, Dean of Libraries, University of Denver
Judith C. Russell, Dean of University Libraries, University of Florida
Join us to learn how CHORUS or similar tools can be utilized effectively manage data and link it to related publications.
https://www.ape2022.eu/full-program