What Chorus Does
Provides a sustainable solution for government agencies, publishers, research officers, librarians, and authors to make publicly funded research more accessible.
Makes research outputs easily and permanently discoverable, accessible, and verifiable by anyone in the world.
Focuses on five core services: Identification, Discovery, Access, Compliance and Preservation.
For a demonstration with Japanese text, please visit
here.
How Chorus Works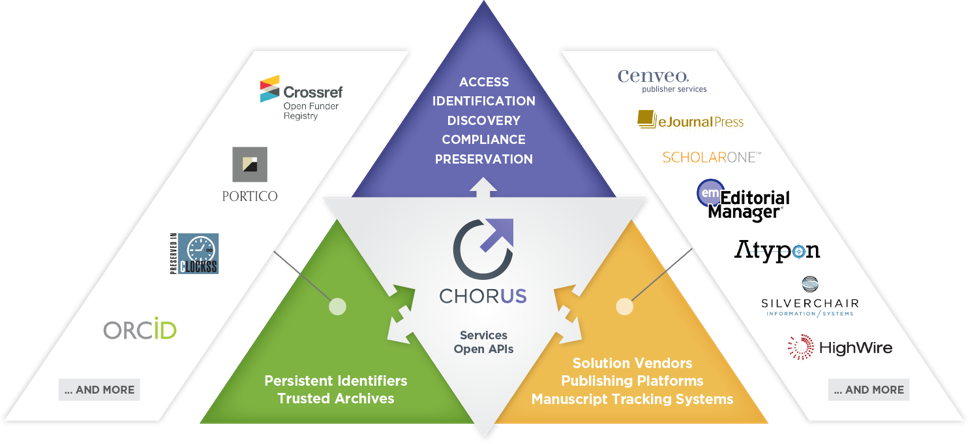 CHORUS leverages existing infrastructure enabling sustainable, affordable, and transparent open access to content reporting on funded research.
By integrating services and open APIs, CHORUS optimizes funder identification, content discovery, long-term accessibility, compliance monitoring, and dashboard reporting.
Powered by the Crossref Open Funder Registry and other open technologies, CHORUS is interoperable with other public-access delivery solutions, agency search portals, publisher platforms, and scholarly repositories and archives
About Chorus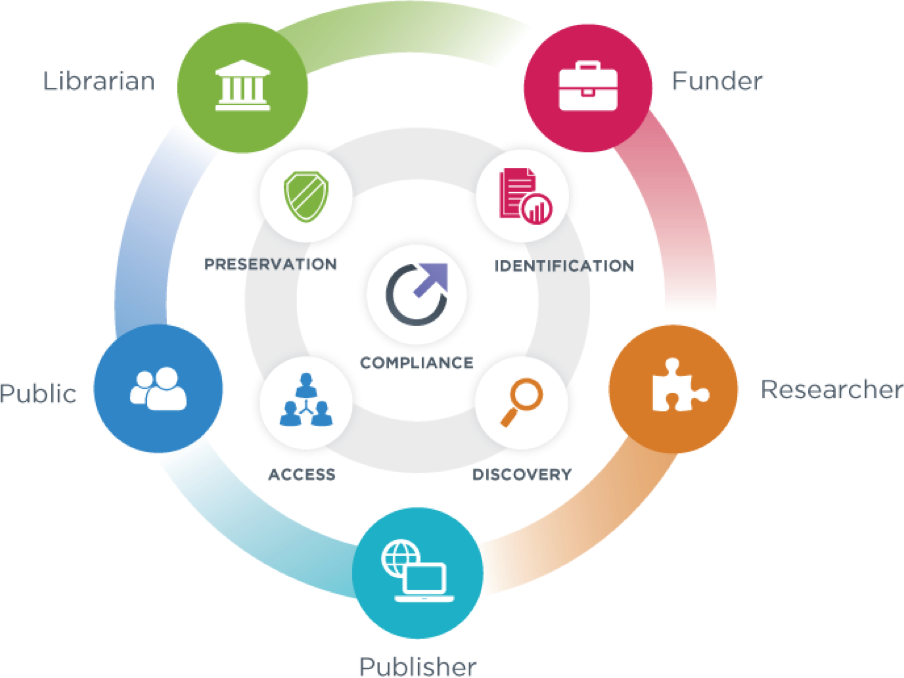 CHORUS is a simple, affordable, community-developed solution for monitoring open access to content and datasets reporting on funded research.
CHORUS minimizes open access compliance burdens while increasing access to content and data in supporting funder mandates.
CHORUS provides the necessary metadata infrastructure and governance enabling a smooth, low-friction interface between funders, authors, institutions, and publishers in a distributed network environment.
Current Articles
The chart represents the growth in the number of articles identified as reporting on funded research that have been reported by CHORUS since June 2014. This number has gone up significantly because we are now tracking all funders worldwide.
Chorus Dashboard Highlights
| DOIs/Articles | Description |
| --- | --- |
| 4,344,225 | reported in CHORUS dashboard |
| 748,844 | openly accessible today |
The top number is the current count of articles reported in the CHORUS database. This number has gone up significantly because we are now tracking all funders worldwide. The bottom number is how many are openly accessible today from our publisher members.