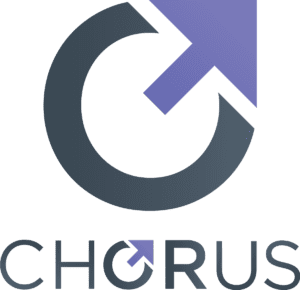 At the recent Japan Library Fair and Forum, held on November 5th, the Japan Science and Technology Agency (JST) and CHORUS jointly organized a session to review their collaboration and the beginnings of a wider CHORUS supported open-science framework in Japan.  At the 2017 Library Fair, Professor Syun Tutiya had moderated a session involving all three partners in the initial CHORUS trial with JST and Chiba University. JST had become a CHORUS funder partner and seven institutions have since joined Chiba University as subscribers. This year, Library Fair delegates watched presentations from JST on the progress of the partnership and on use cases of subscribing institutions in the USA and three institutions in Japan. Each use case illustrated the different ways individual institutions are using the CHORUS dashboard and data service in the management of their research output, open access and open data policies and compliance, and providing resources and access to journal content and datasets for their research communities.
Dr Yasushi Ogasaka, Director, Department of R&D for Future Creation, JST, moderated the session from which ideas were suggested for CHORUS to consider in future development plans and the particular issues and opportunities confronting the speakers at their institutions were raised.
We thank the speakers and their organizations, JST and Kinokunikya for logistical support and the 198 participants in making this event a success.
For more information on CHORUS in Japan please email k_ezaki@kinokuniya.co.jp or  mrobertson@chorusaccess.org
Topic 1: An introduction to CHORUS – what it does, how it works and its evolution in the open-science space
Speaker: Dr. Matthew Salter, Publisher, American Physical Society and Member of the CHORUS Board of Directors

Topic 2: JST's experience of working with CHORUS – Growth, OA compliance and future expectations
Speaker: Ritsuko Nakajima, Department of Databases for Information Knowledge Infrastructure,
Japan Science and Technology

Topic 3: Building links to the institutional repository and increasing open access participation
Speaker: Professor Hiroya Takeuchi, Vice President, University Librarian and Director,
Academic Link Center, Chiba University

Topic 4: Monitoring Green OA compliance and institutional repository operation
Speaker: Mizuho Owashi, Environmental Information Department (Librarian),
National Institute of Environmental Studies Japan

Topic 5: Future perspective of DOI tracking – influence of science
Speaker: Dr. Mikiko Tanifuji, Managing Director, Materials Data Platform Center, National Institute for Materials Science

Moderator: Dr Yasushi Ogasaka, Director, Department of R&D for Future Creation, JST

We thank Kinokuniya for their support and assistance in organizing this session.
Follow us on Twitter: @chorusaccess